I'm now on track with this week's theme: holiday spirit. I'm so ready for Christmas that I'm only too happy to take holiday-themed pics. I've got my Christmas dinner menu planned, groceries bought, presents under the tree, and my family visiting. What more could I want?
Around here everyone gets into the holiday spirit, including the creepy Halloween critters: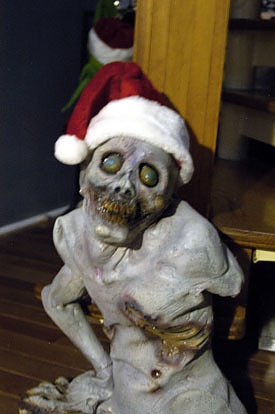 I received a lovely flower arrangement as a Christmas gift at work today. I love the simplicity of the red and white color combination.