Finally! I have two worthy contenders for Sweetest Kitchen's white chocolate
Mystery Box Cupcake Challenge.
While it was a toss up between these and the
banana Nutella
ones, I've decided to go with the others just to spite my husband who gave these his top vote. Ok, not really, but judging from people's reactions to the amazing and unexpected combination of banana, Nutella, and white chocolate I'm going to ignore his vote because he suffers from a sad affliction that has clearly affected his judgment on this and every other issue in life. You see, he doesn't like Nutella. I know, I know. There can be no help for someone so warped and, well, wrong, but at least he still manages to find a reason to live despite this lack of appreciation for one of the greatest foods known to mankind.
These cupcakes, however, are perfect for him as white chocolate happens to be his favorite. He's enjoyed the past month as I've experimented with white chocolate in my cupcake creations. He's so sweet and devoted to the cause that he even went with me for a late night road trip to the nearest Whole Foods, which is not actually near, just so I could stock up on more good quality white chocolate for my experiments. This is one such experiment that turned out wonderfully! I am eschewing tradition with the substitution of bread pudding for the standard cake one has come to expect when handed a cupcake. While some may argue that I'm testing the boundaries of the definition of a "cupcake" here, I'd say these fall squarely into the category. They are self-contained nuggets of delicious goodness topped with the ever-important frosting. My deadened taste buds are beginning to perk back to life and these were a wonderful treat to welcome them back.
Imagine the taste of cream-laden bread pudding made with sweet white chocolate offset by tart cranberries and the slightly bitter crunch of homemade toffee in a single serving size. It's all topped with an airy whipped white chocolate topping. I was initially concerned that the bread pudding wouldn't bake together into a cohesive cupcake-like unit, but when baked in paper cup liners they slid right out in the perfect cupcake shape. No fork required for this bread pudding!
If you make these for yourself, be sure to read through the recipe as there's a lot of cooling, setting, and waiting involved. You'll need to allot time for all of that. They are well worth the effort, though. Even the stress of getting your homemade toffee just right and not burnt is worth it, trust me.
You can check out my other white chocolate cupcake experiments here on my blog:
Toffee
Recipe from Cupcake Bakeshop
1/4 plus 1/8 cup heavy cream
1 1/2 teaspoons corn syrup
1/2 cup sugar
1. In a medium saucepan over medium-high heat, bring everything to a boil. Stir until the sugar is dissolved.
2. The mixture will start to boil with vigor. Do not stir. Let the mixture boil over medium-low heat until the mixture turns a deep nutty brown, about 15-20 minutes.
3. Pour on to a prepared baking sheet (either covered in a silpat or oiled parchment paper) and leave it to cool.
4. After the toffee has cooled, break it into small chunks. I found using a potato masher helped after I'd broken it into smaller chunks by hand.
White Chocolate Bread Pudding
Recipe adapted from Cupcake Bakeshop
1 1/2 cups heavy cream
1/2 cup milk
1 teaspoon vanilla
1 tablespoon all-purpose flour
1/2 loaf of dense white bread, 1 or 2 days old
5 ounces good quality white chocolate, chopped
4 large egg yolks
1/4 plus 1/8 cup sugar
1/2 cup fresh or frozen cranberries
toffee from recipe above, chopped
1. In a medium saucepan over medium-high heat, whisk together the cream, milk, vanilla, and flour. Bring to a boil, stirring. Remove from heat, cover with plastic wrap and let sit for 30 minutes.
2. Chop bread into 1/2″ cubes. Transfer to a large bowl and set aside.
3. Bring mixture back to boil and stir in chopped white chocolate. Take off the heat and continue to stir until chocolate is melted.
4. Whisk together the egg yolks and sugar in a large bowl. Slowly add the warm chocolate mixture, whisking constantly until combined.
5. Pour the mixture carefully over the bread cubes. Add cranberries and stir until all cubes are covered with chocolate mixture. Cover with plastic wrap and set aside for 15 minutes.
6. Preheat oven to 350 F. Line 14 cupcake wells with paper liners (paper cup liners work best).
7. Set aside about 1/8 cup of the toffee. Sprinkle the remaining into the bread cubes. Stir to combine.
8. Scoop soaked bread cubes into cupcake papers until bread cubes are level with the top of the rim.
9. Carefully pour the remaining liquid into each cupcake filling until nearly full.
10. Bake at 350 degrees for ~22-25 minutes until set.
11. Remove from oven and cool in pan 5-10 minutes. Remove from pan and cool cupcakes completely on a wire rack.
White Chocolate Whipped Frosting
Recipe adapted from Inside BruCrew Life
3 ounces white chocolate, chopped
1/8 cup plus 1/2 cup heavy cream
4 tablespoons unsalted butter, room temperature
1/2 plus 1/8 cup powdered sugar
1. Stir white chocolate and 1/8 cup heavy cream in a pan on low heat until melted and smooth. Cool.
2. Using mixer with the whisk attachment, beat 1/2 cup heavy cream until stiff peaks form. Set aside.
3. Using mixer with the paddle attachment, beat butter and sugar on high until light and fluffy. Beat in cooled white chocolate mixture until smooth.
4. Fold in the whipped cream by hand until incorporated.
5. Pipe onto cupcakes (for an extra treat warm the cupcakes first) and sprinkle with remaining toffee pieces, if desired.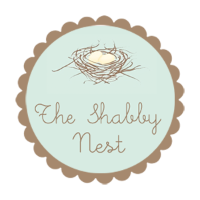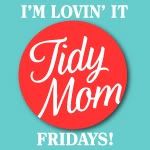 >