Nutella: the food of the gods. I grew up with the stuff, getting my own jar each Christmas as a special gift from my German relatives. This was before it could be found in every supermarket in the States so it was a real treat for us. My mom not only allowed but encouraged us to try it in unique ways: on sandwiches, paired with fresh fruit, or simply by the spoonful. It remains one of my favorite treats not only because it's delicious but also because it reminds me of my childhood.
A few weeks ago I did a little
throw down
between white chocolate versus regular chocolate frosting paired with peanut butter cupcakes. But why should the two chocolates be forced to compete when they could just as easily work together? Thus was born one of the zaniest cupcakes I've ever come up with. So indulgent that even I began to wonder if I'd gone too far. Because banana and chocolate is such a winning combination, why not combine banana, white chocolate, and Nutella for an over-the-top blending of flavors?
White chocolate's been on my brain (and too frequently in my belly) all month as I've tried to come up with the ultimate white chocolate cupcake for Sweetest Kitchen's
Mystery Box Cupcake Challenge,
and this cupcake really takes the cake. It's an ooey, gooey melding of flavors, each delicious in its own right but even better when combined. My masterpiece begins with a flavorful and moist banana cake with dollops of Nutella baked in. The filling is a refreshing white chocolate cream cheese with fresh diced bananas and the frosting is a swirled blend of white chocolate buttercream and Nutella buttercream. I went the easy way out for the swirled effect and just "painted" the side of a pastry bag with each frosting and piped away.
Sure, it's indulgent but you can treat yourself once in a while. The Nutella gods would approve. As will the folks you pay your gym membership to after you realize how many calories you just consumed.
You can check out my other white chocolate cupcake experiments here on my blog:
Good luck to all the other entries. Can't wait to see what everyone's come up with!
1. Preheat oven to 350 F. Line 12 cupcake wells with paper liners.
2. In a small bowl, mix together flour, baking soda, and salt.
3. In a mixing bowl, mix together sugar, oil, and eggs until smooth. Add banana and vanilla, beating well. Add flour mixture, beating until combined.
4. Scoop batter into prepared pan. Top each cupcake with approx. 1 1/2 teaspoons of Nutella and swirl in with a toothpick.
5. Bake 22-28 minutes or until edges are brown and spring back when touched. Let cool in pan on rack for 10 minutes. Remove from pan and let cool completely on rack.
1. In the top of a double boiler, combine the white chocolate and milk. Bring to a simmer and cook, stirring until the chocolate is melted. Let cool to room temperature.
2. In a mixing bowl, beat the cream cheese and vanilla. Gradually add the cooled chocolate and beat until smooth. Chill in the refrigerator 2 hours before filling cupcakes.
3. Cut a cone out of the top of each cupcake and discard (or, if you're me, eat). Fill the cavity with a few pieces of diced banana and a spoonful of cream cheese filling.
1. Melt the chocolate over a double boiler, stirring often. Cool.
2. Beat the butter and powdered sugar until creamy. Beat in the chocolate and continue to beat at medium-high speed until fluffy.
1. Cream together the butter and Nutella until blended.
2. Add the powdered sugar gradually until ingredients are combined.
3. Mix on high speed, adding cream until frosting is smooth and creamy.
4. Using a spatula or flat butter knife, "paint" one side of a pastry bag with the Nutella buttercream and the other side with the white chocolate buttercream and pipe evenly onto cupcakes.
The winner of August's Mystery Box Cupcake Challenge will receive prizes from:Thank you to all our prize sponsors!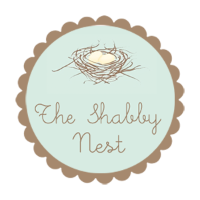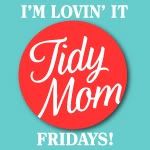 >